I'm PRETTY SURE I answered all your comments and pms. I think... My inbox is sort of a mess right now...
Second, thanks to
angelinachaser7
for the vgift. That puppy is just adorable. ~<3
Third, thanks to the people who nominated
Sparked
and
In the Rain Damp Darkness
for
The World's Finest Awards
. It was so nice of you to think of my stories.
Man, the people who run all the world's finest stuff are totally devoted. It has to take so much time to run all these events. I mean, I know it's not the same people, at least I think it isn't, but that pairing is so popular that the response rate has to be HUGE, man.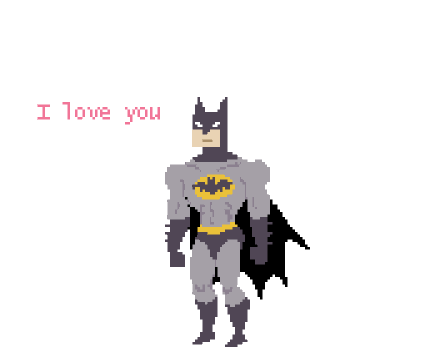 FOURTH, I'm sorry I haven't answered feed back or friends requests lately. I'm going to try to do that this week.
Also, I DO have a ton of stuff to post:
Tim/Bernard angst
the next chapter of Poaching
Bruce/Clark schoop
Tim/Zat/Kon that's mostly snuggles
Jason/Tim's Duc silliness
I just need to edit through it and find some poor sucker to beta things. Tim/Bernard needs to go up first because I owe it someone. Which do you guys want after that?
Maaaaaaaaaaaaaaaan, I need a nap. Or, you know, eight hours of sleep...
First off, thanks to everyone who gave me birthday wishes, emails, text messages, fic, porn and smiles yesterday. I appreciate them all. You guys are awesome. <3