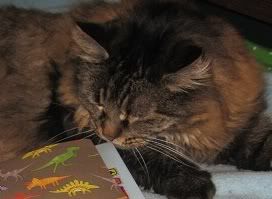 MY NEW JOURNAL!





IT HAS DINOSAURS! Isn't it super cute?


SECOND!
lkidl had drawn a picture that will inspire me for AGES!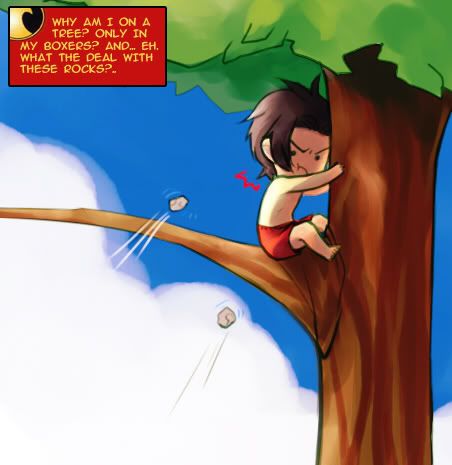 My writing instructor said that the key to good conflict was to get your main character up a tree and throw rocks at him. I couldn't stop thinking about
lkidl
's grumpy little Tim in his undies up a tree. I told her all about it and she drew it! I'm totally going to put it on my sticky post so it inspires me every time I get on LJ. <333
THIRD!
THANK YOU
saavikam77
! I got that book mark and your lovely card. The bookmark is just beautiful and it is currently resting in
My Dearest Holmes
. I thought you would appreciate that. <3
FOURTH!
I know I'm super behind on feedback! I'M SO SORRY!
I have about 60 comments to answer. I PROMISE I'm going to try and get most, if not all, done tomorrow at some point.
OK GUYS NOW I GOTTA FLY! I had some other things to say, but I'm outta time. NEXT TIME! *fist bumps for all!*
*
I have to rush off to my writing class in a few minutes, but there are THINGS I need to say first!
Current Mood:

rushed