hel_cat69
and her cousin Will. There was much rocking, hanging out and taking of OUTRAGEOUS pictures. We all had a fantastic time and I have a shit ton of pics for you guys.



This is me handcuffing J. I'd say that's an auspicious start to ANY con. <3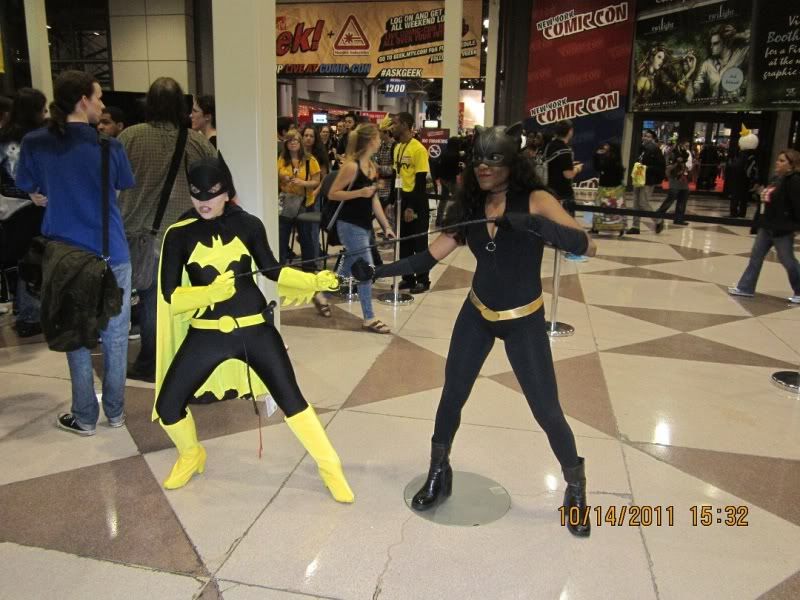 She tried to get away. Silly J. I will always catch you. >:D




Wiccan Cosplayer! She was awesome. We cooed over prints together. <3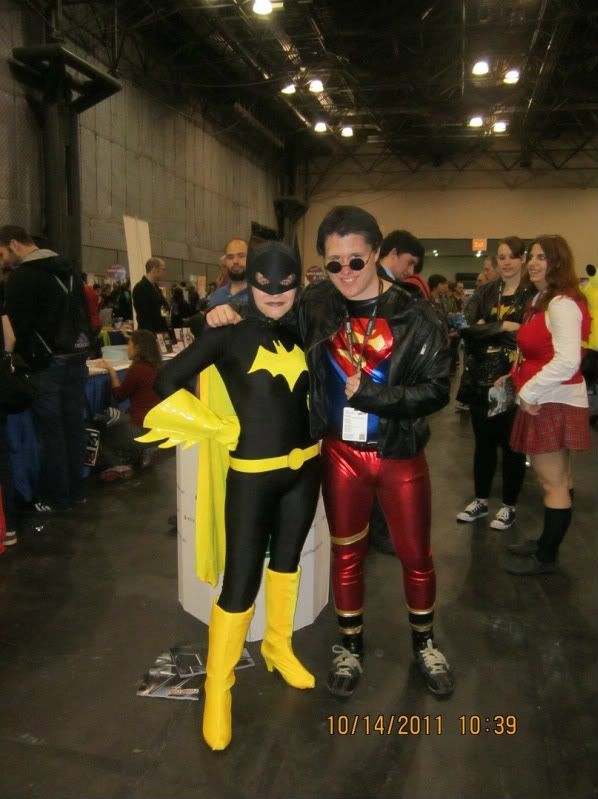 Saw Kon. He was awesome and shiny.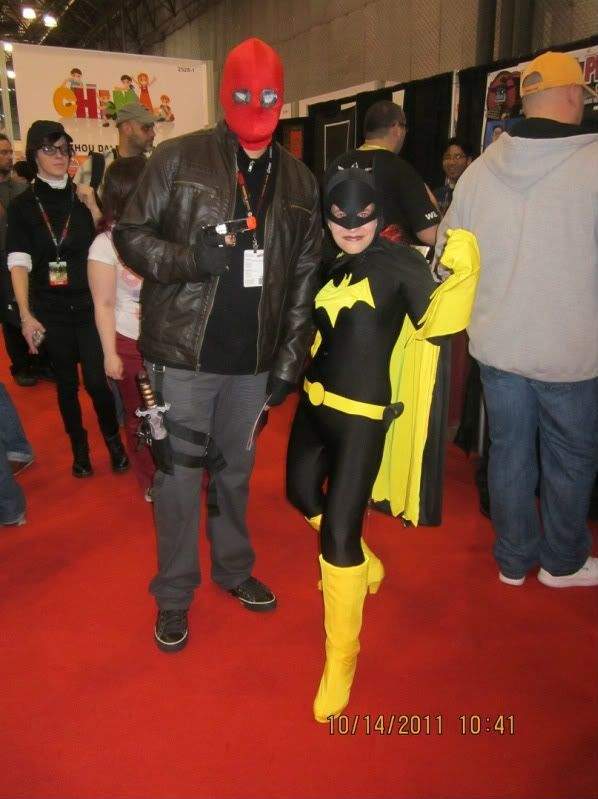 Saw Jay, he was shy and cute. <3




Black Widow was SUPER freaking hot. J and I were both like 'So pretty. Need pic...'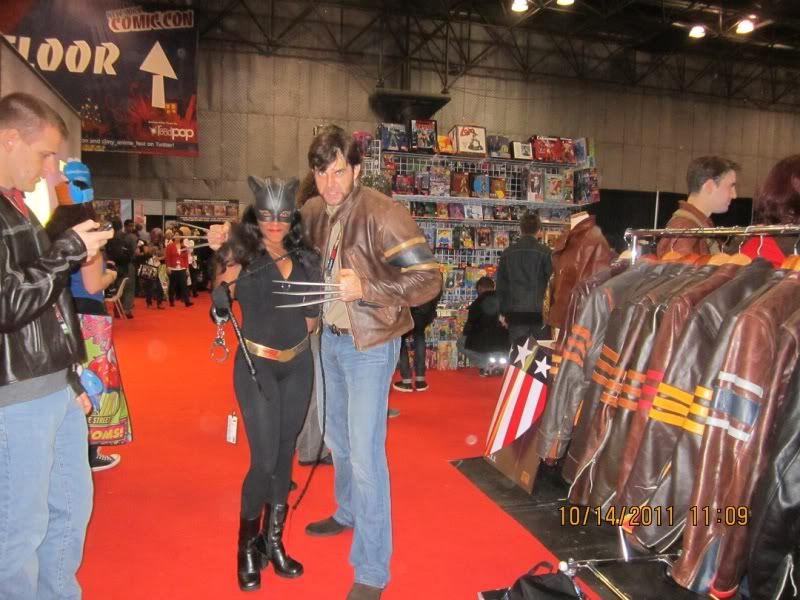 J and Logan. I love this pic because you can so clearly see that this Logan made her fucking day. <3





J and Black Cat making MY day. <3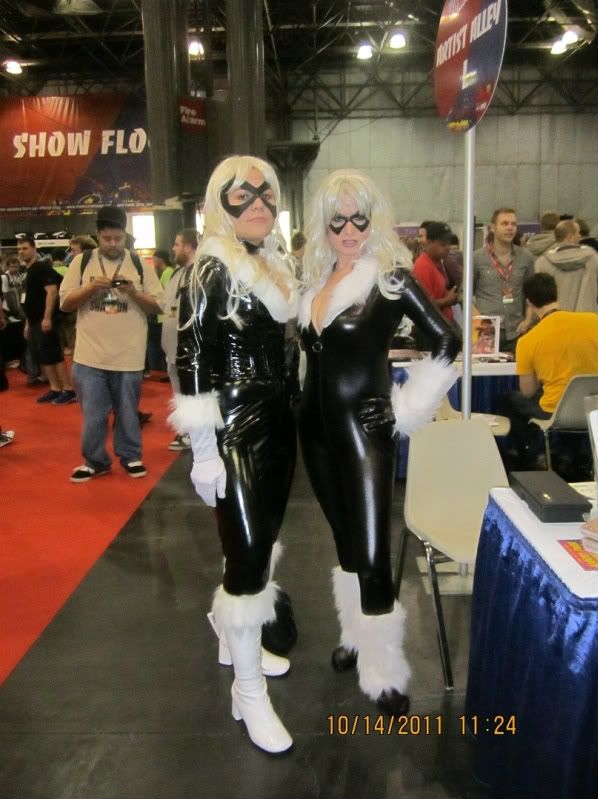 Two MORE Black Cats.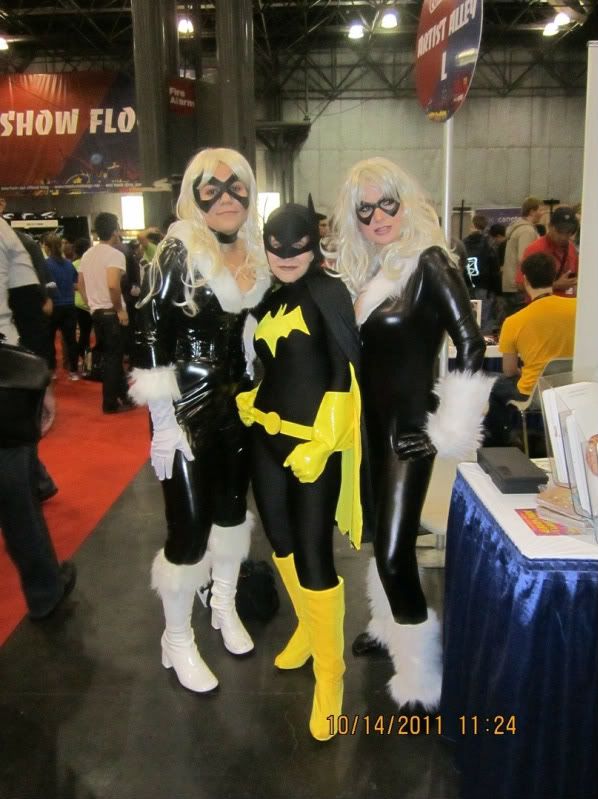 Proof J's the best Lesbian Wing Man EVER! <33




One of my favorite pics of the con. Can't top J and Deadpool in a skirt giving thumbs up.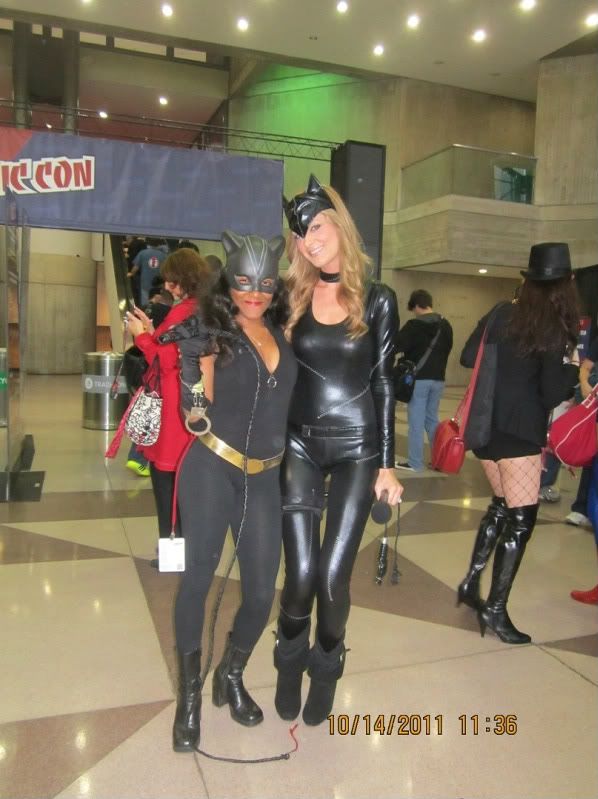 Two Catwomen >:D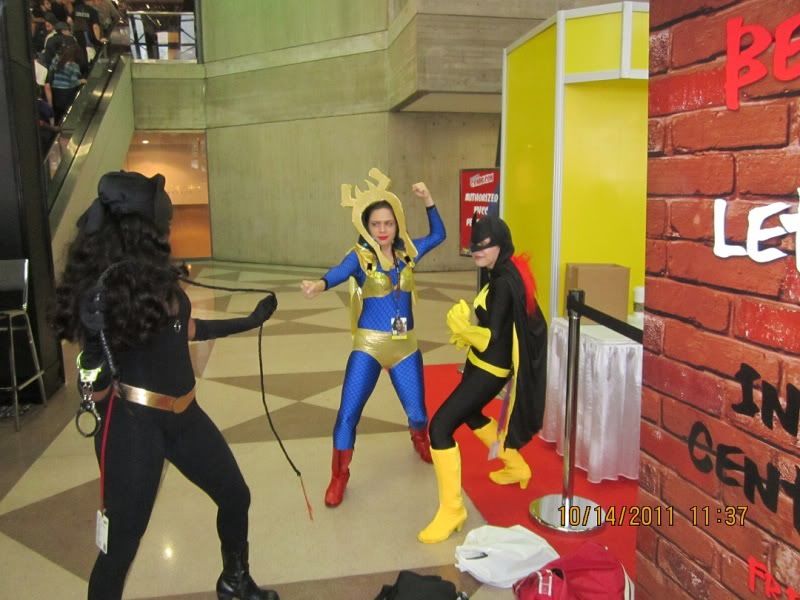 Barda and I took it upon ourselves to try and vanquish Catwoman for the good of mankind!




Then we all made up and hung out. <3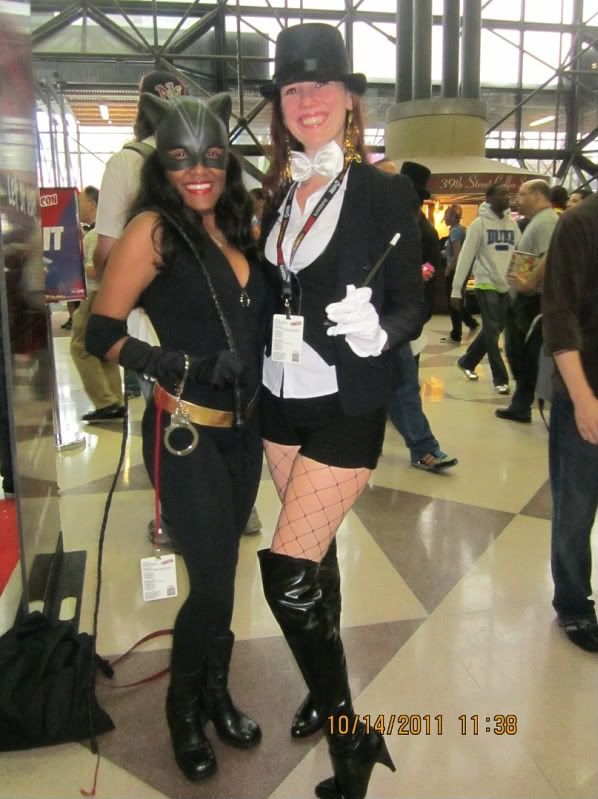 J and Zee. Love her wand.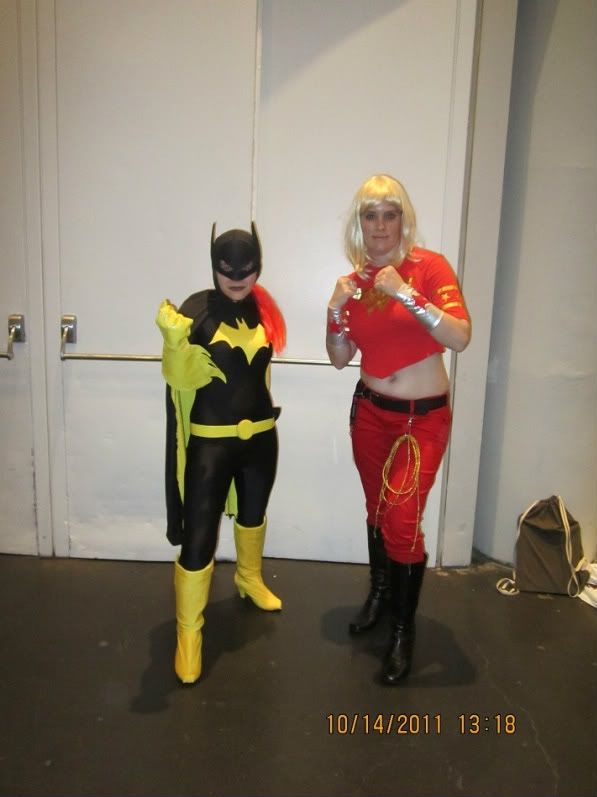 Me and Wondergirl.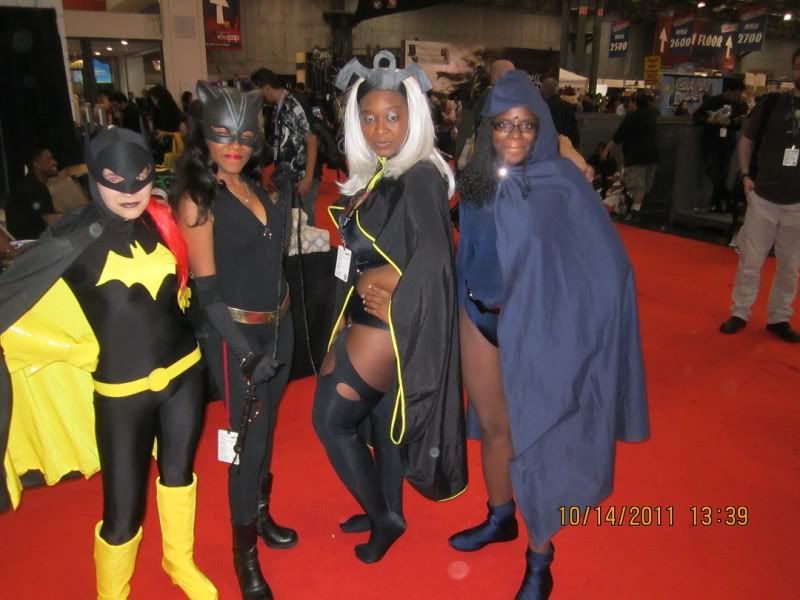 I love this Storm because she clearly thinks she's the hottest thing in that Con and no one can convince her otherwise. :D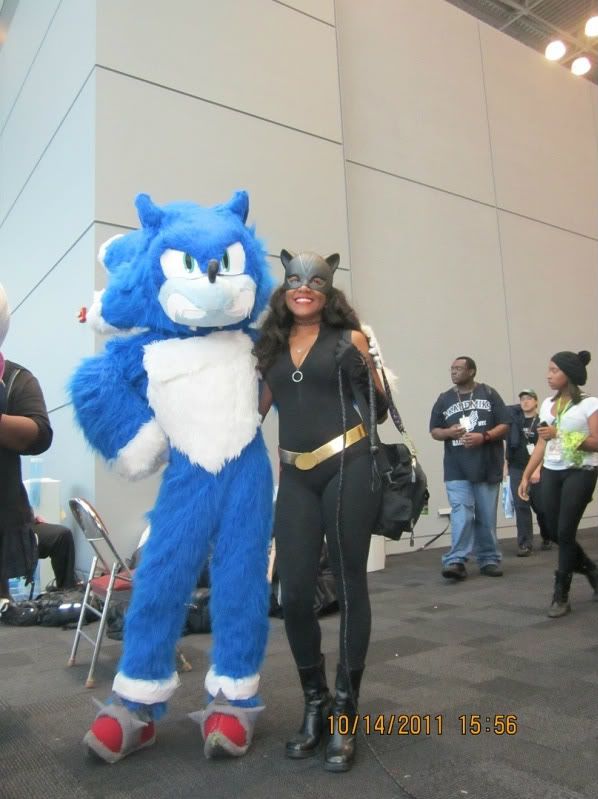 J loves Sonic the Hedgehog and that makes me smile.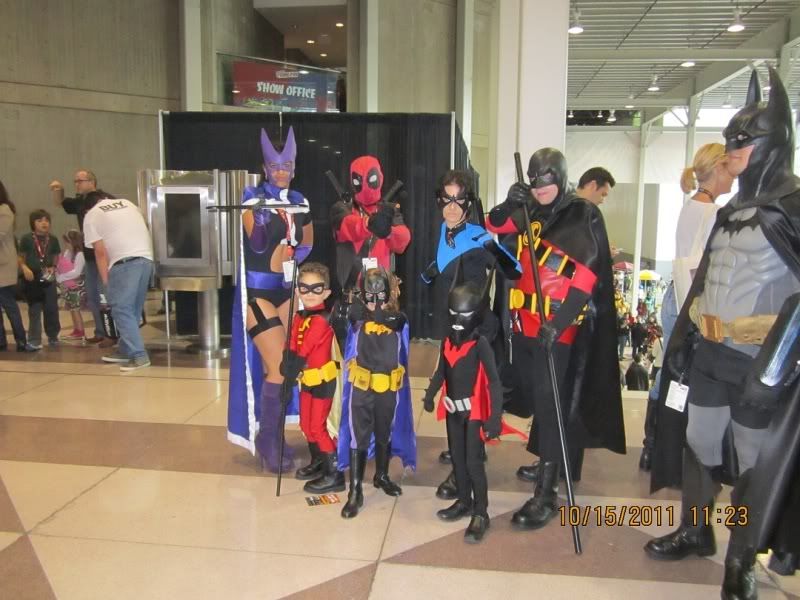 BATFAMILY GROUP SHOT! I love how Bruce is standing there like a proud and happy Stalker. <3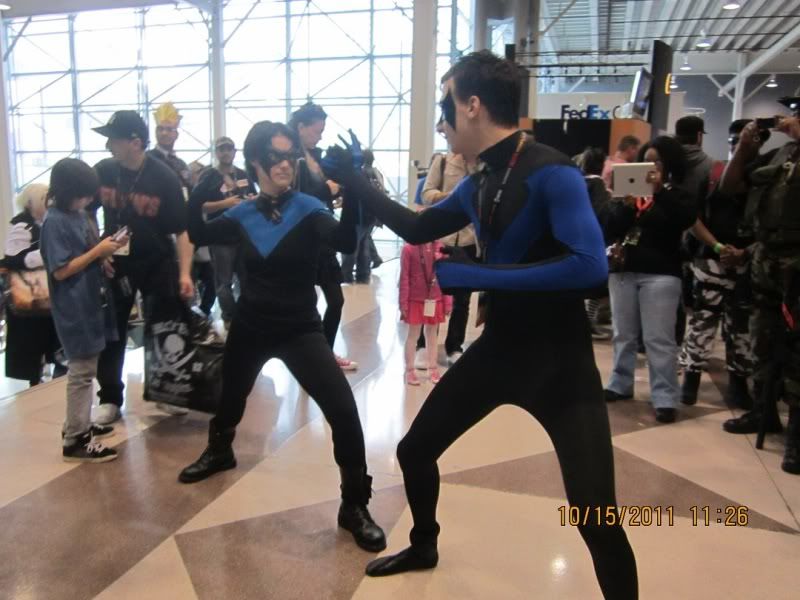 THE NIGHTWINGS BATTLE IT OUT!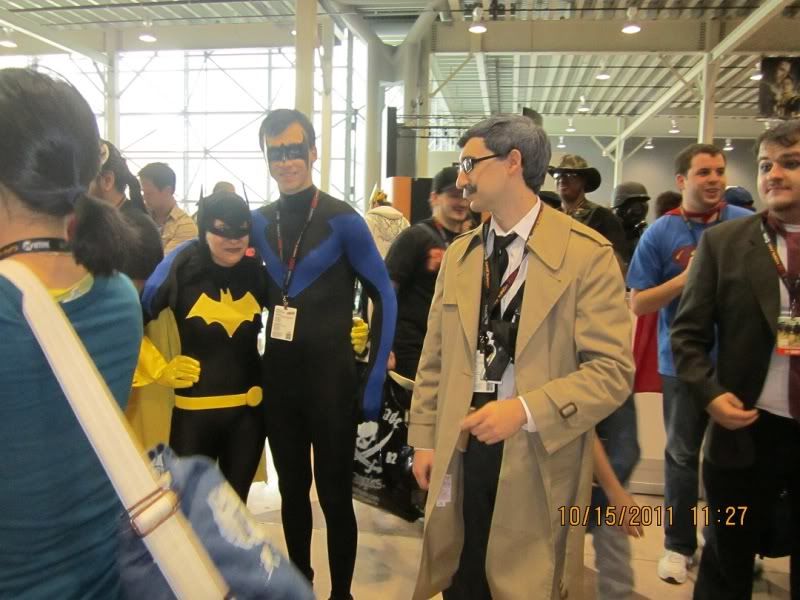 Commissioner Gordon does not approve of Babs/Dick. We hugged and he just walked over, looked at us disapprovingly and shook his head. It was amazing. I also think this is the ONLY shot we got of Helen. LOOK HELEN! IT'S YOUR PONY TAIL! :D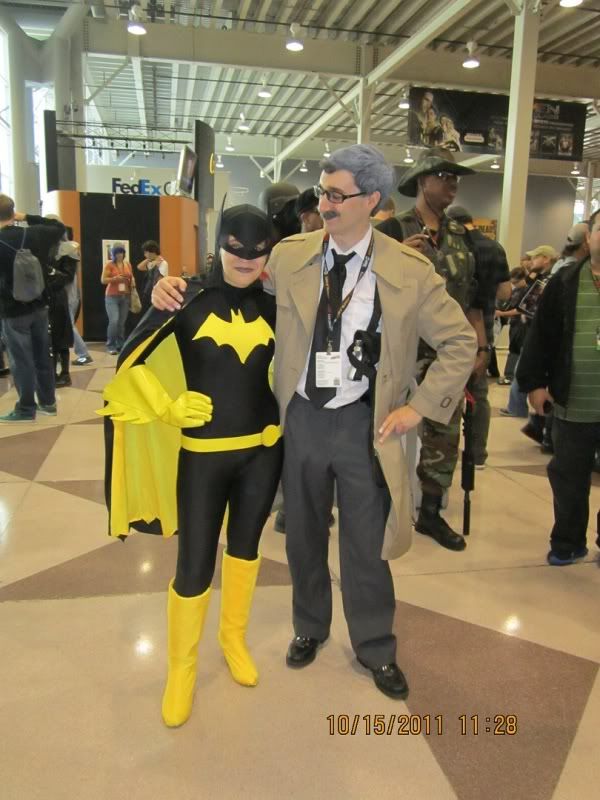 Me and Dad. <333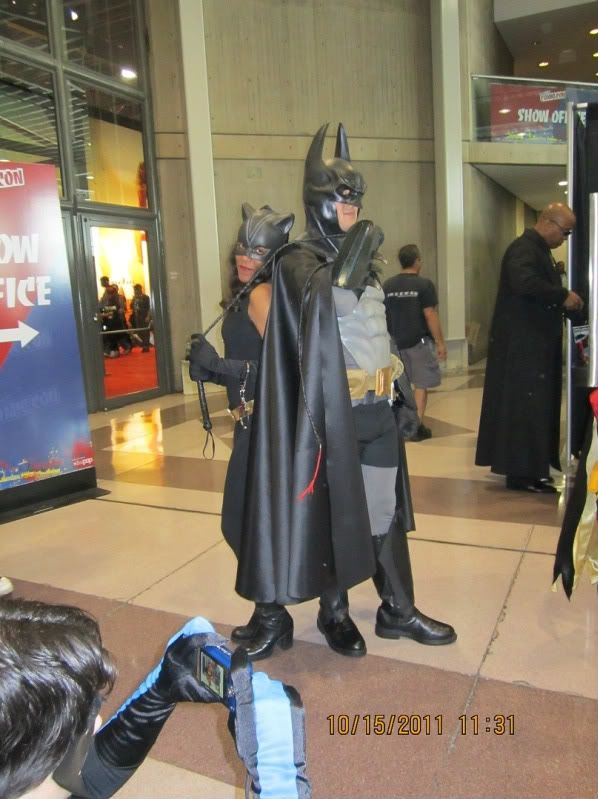 Hot Pic of J and Bruce posing all awesome. J looks AMAZING in this shot.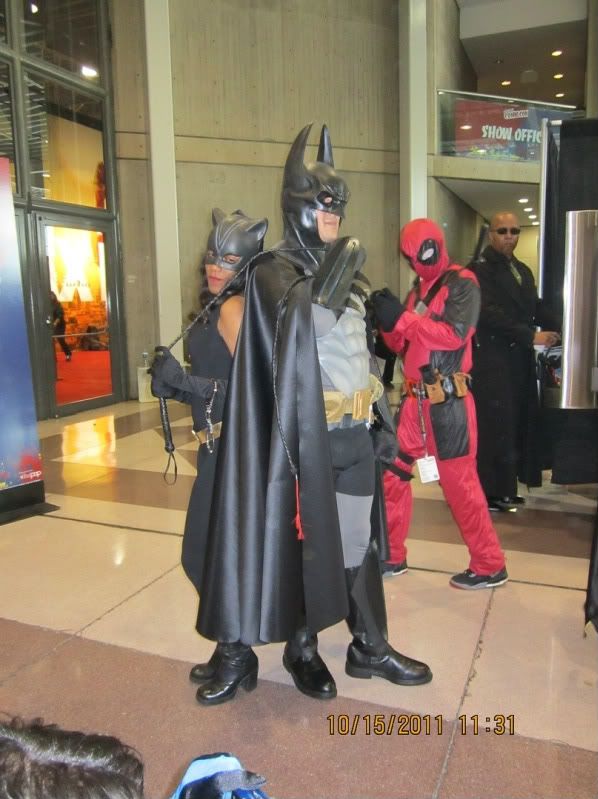 This is another of my favorite Con pics because J's looking all Sultry and Bruce is looking smug and there's Deadpool just wandering into the shot. Doot doot doo... It makes me laugh every time I see it.





Daddy Bats watching over his tribe. <3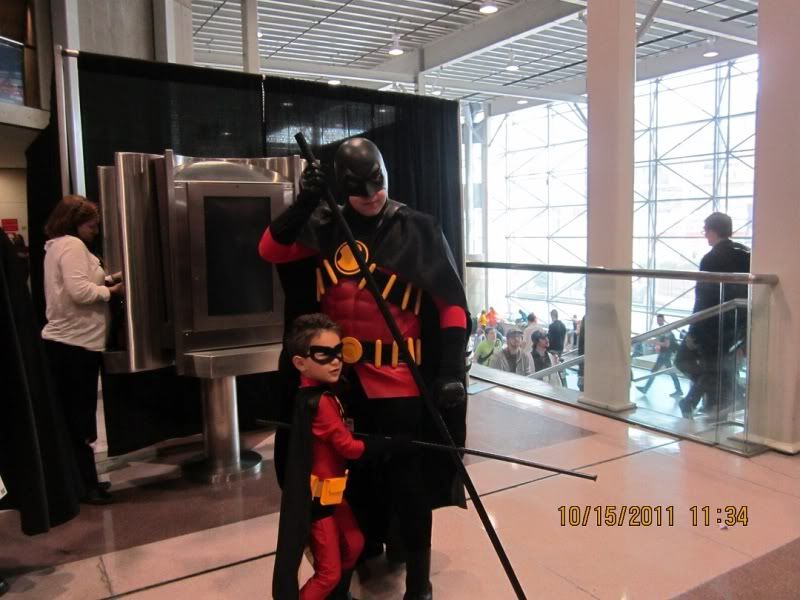 Cutest. Picture. Ever.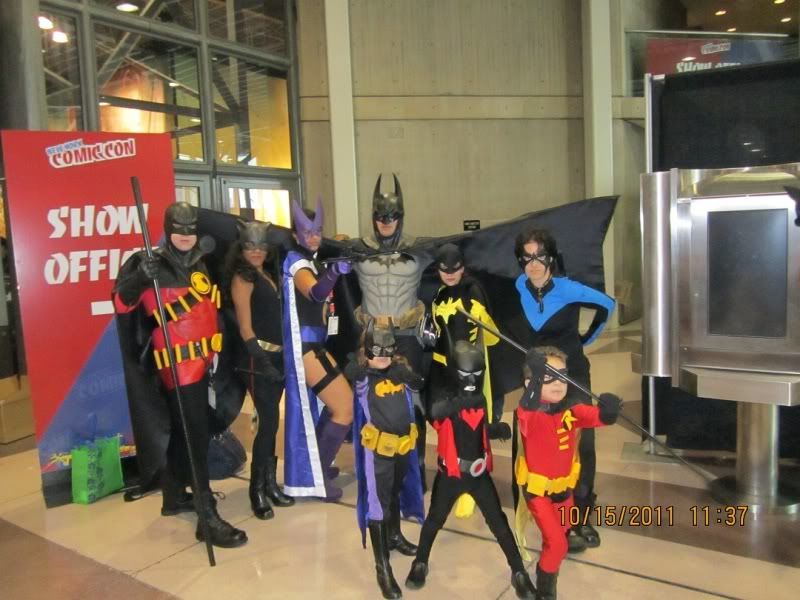 I love those little kids. They loved every minute of dressing up and walked into every shot and pretended to fight. <33 Batgirl kept giving thumbs up while Robin tried to fight Terry. Terry was all 'Stooooooooooooooop and I hate this mask! Mama take it off!' Nightwing was like, 'These kids...'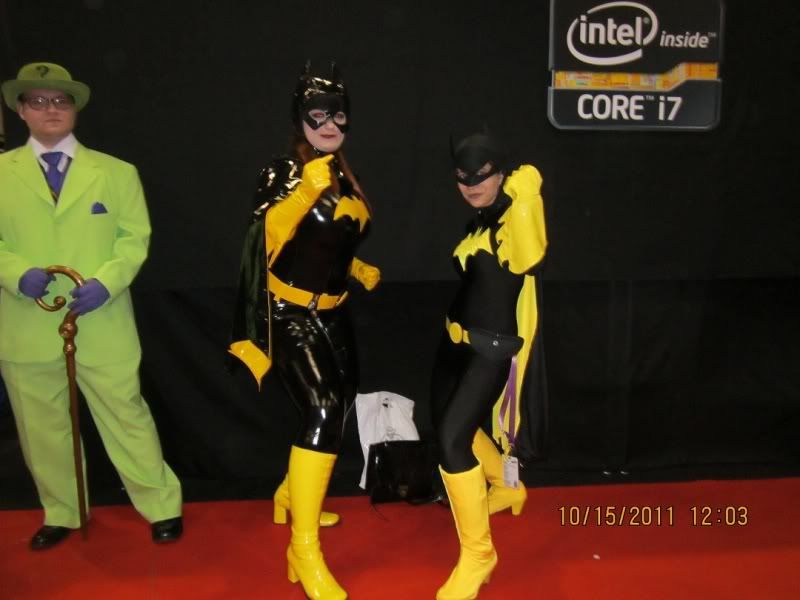 Riddler does not approve of there being TWO Batgirls, clearly...




I love this pic. MOSTLY because to get it, J had to use sign language to communicate with this dude because he couldn't talk through his mask. IT was awesoome. <33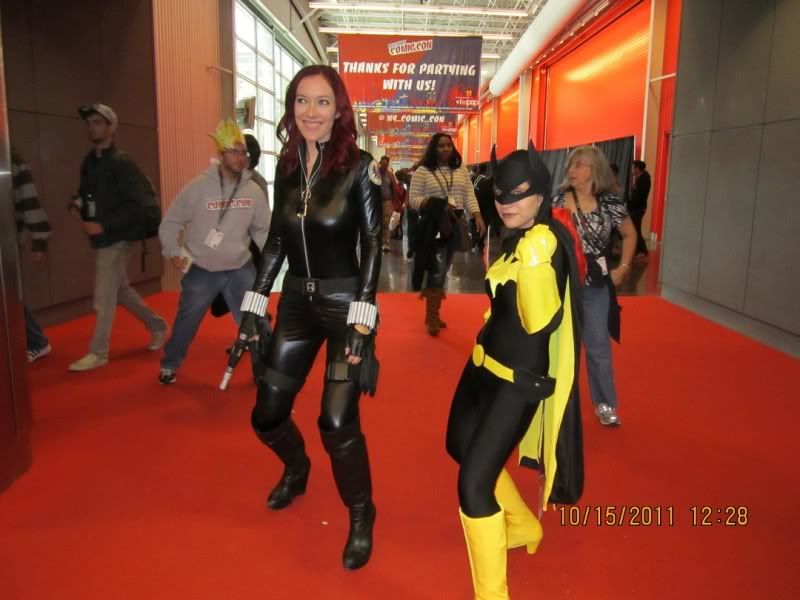 Me and Black Widow. Again, J being an awesome Lesbian Wing Man.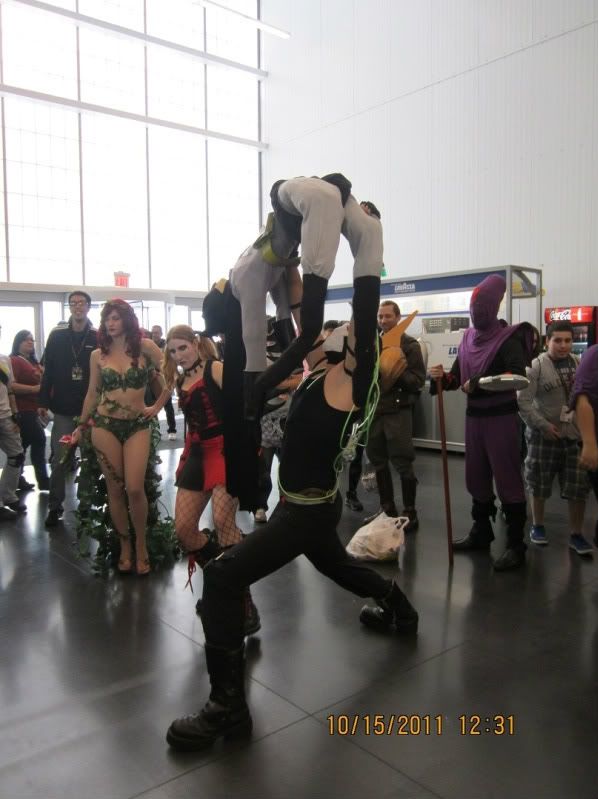 NO BANE DON'T HURT BRUCE!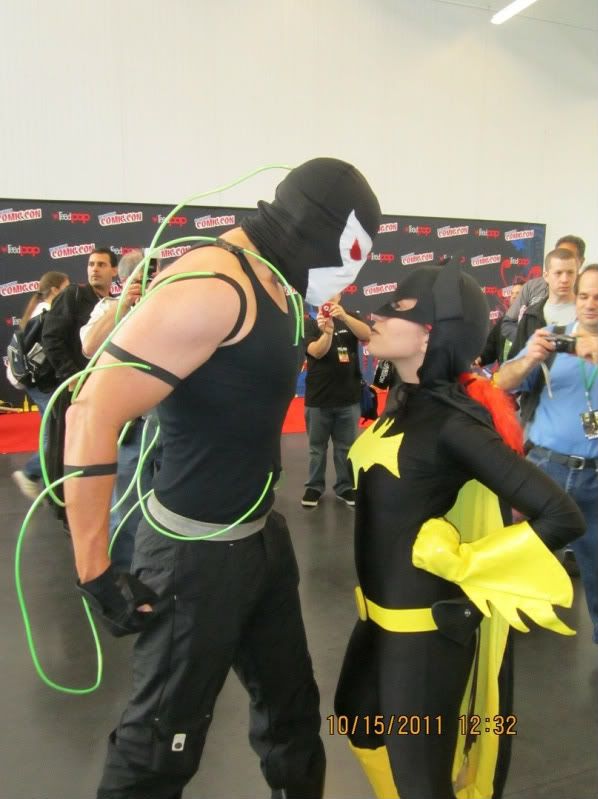 I called that bitch out.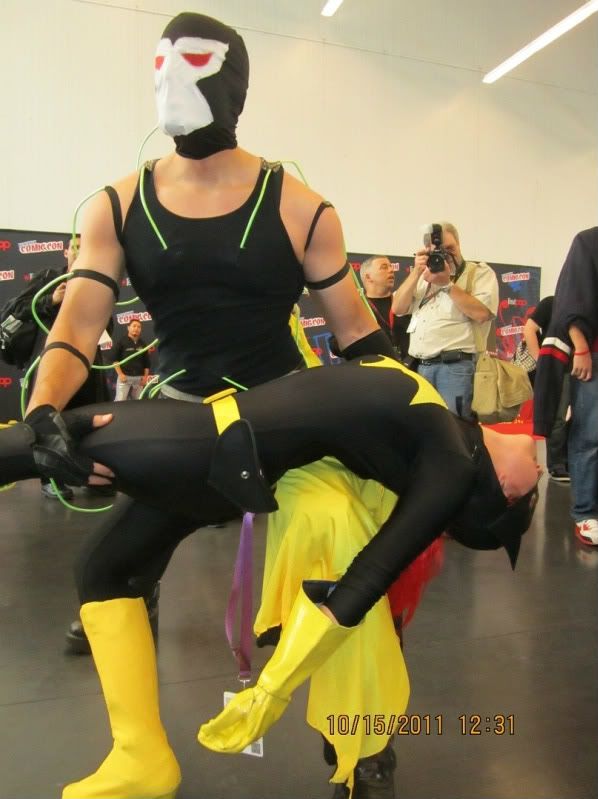 Then he kicked mah butt. :( And it also looks like he felt me up a little. I couldn't tell at the time as all the blood was rushing to my head. He's breaking me on his knee if you can't tell. My cape's hiding most of it,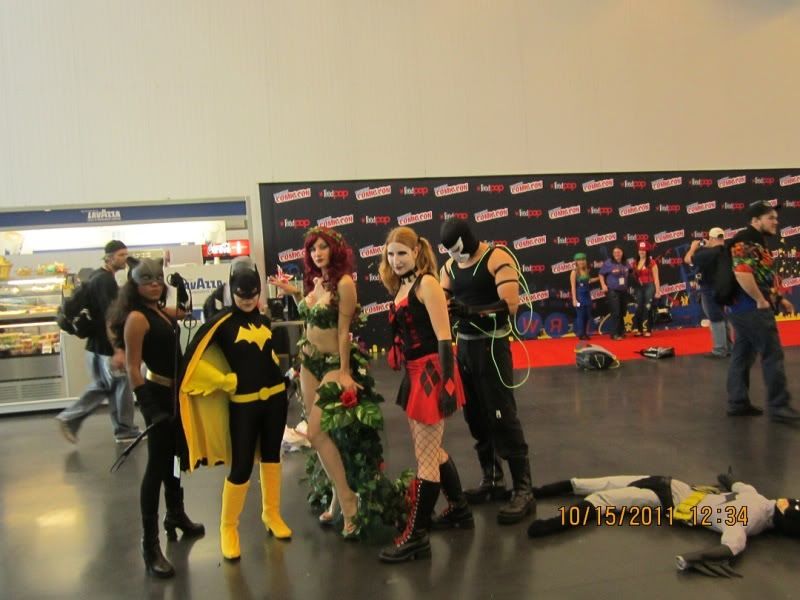 This is another of my favorite shots. We took it because that Poison Ivy was AMAZING. I think I love it so much because Bane is texting off to the side and the Bruce dummy is just LAYING there. :DDDD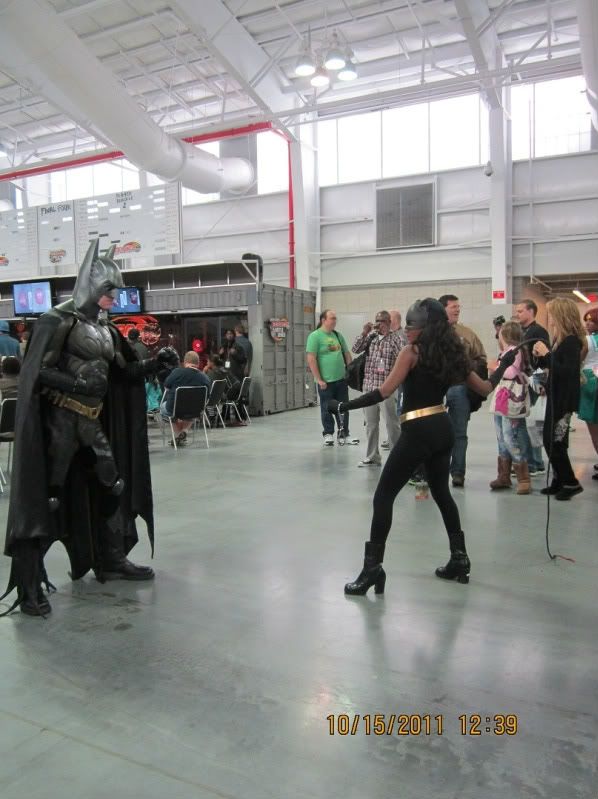 J looking hot and taking Batman to task. Go J Go!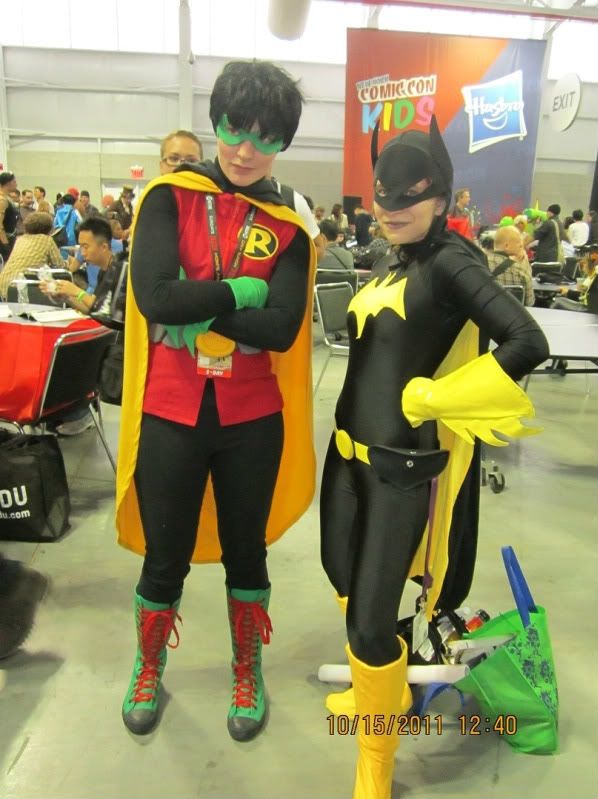 Me and Day <3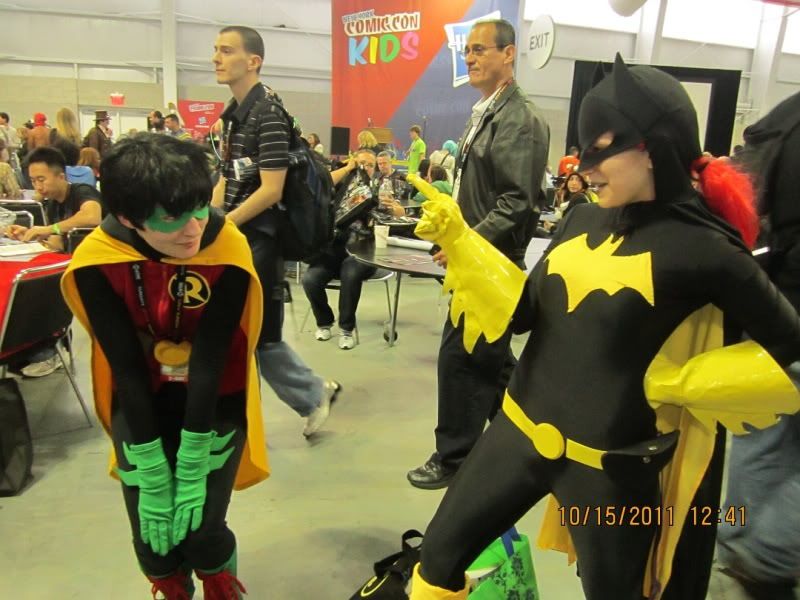 I am scolding him.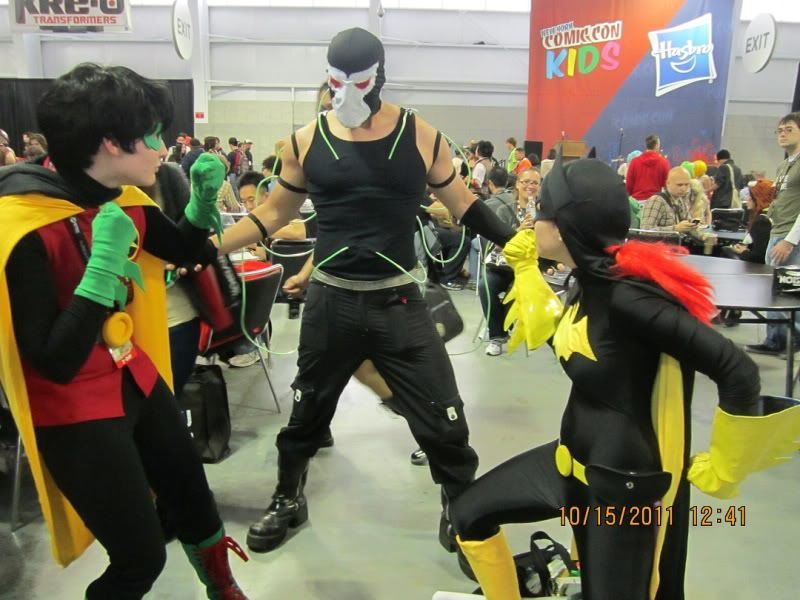 THEN BANE CREEPS UP ON US!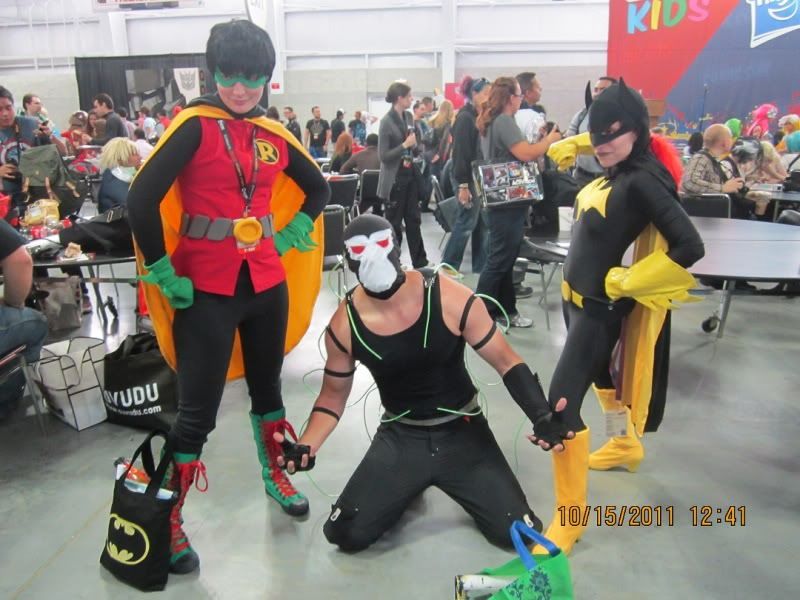 But don't worry, with Day to help, I win this time. <3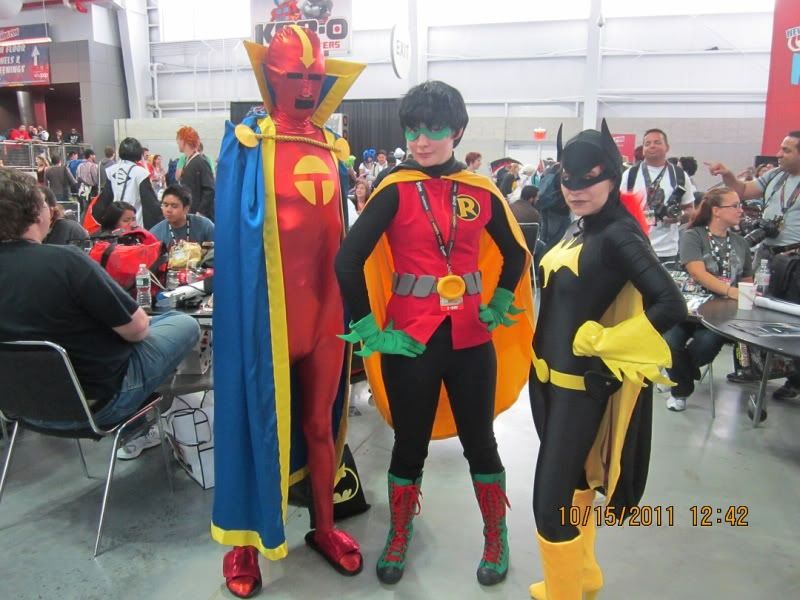 RED TORNADO! He had a runny nose...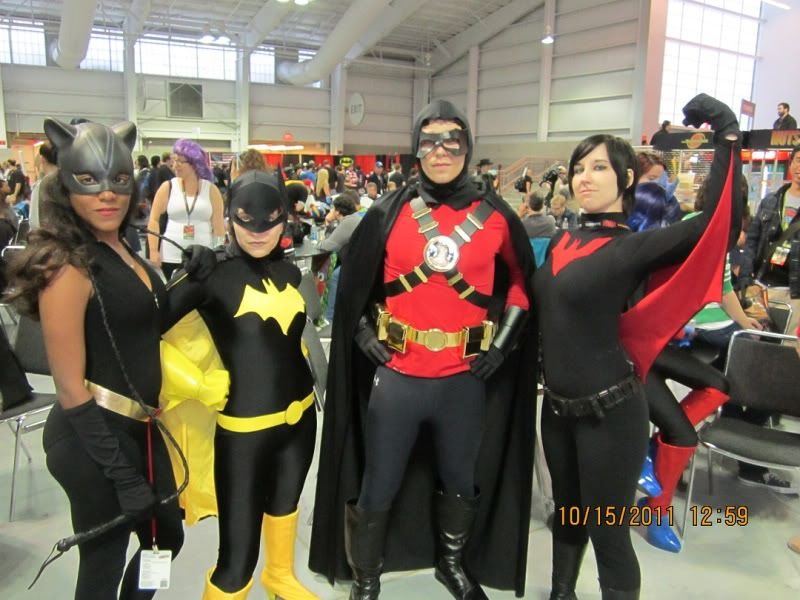 GIRL TERRY! <33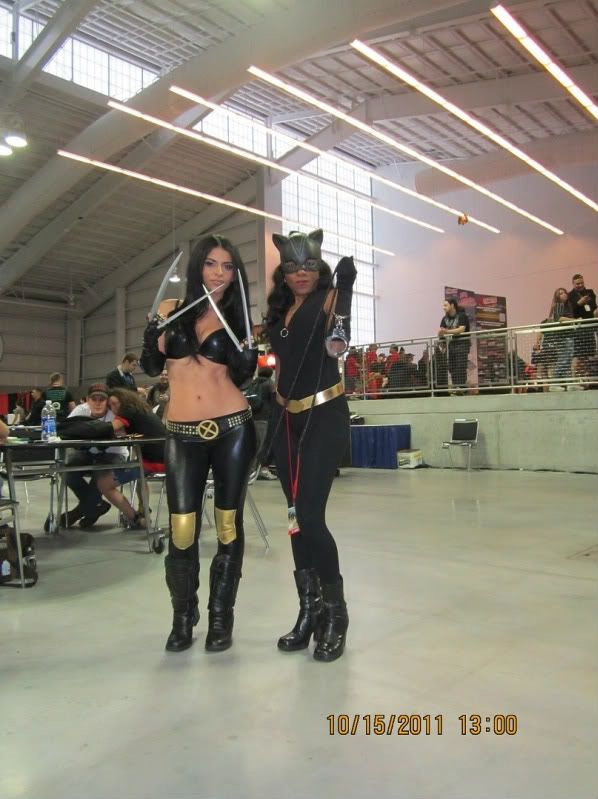 J and some Marvel chick she was cooing over.




GROUP SHOT!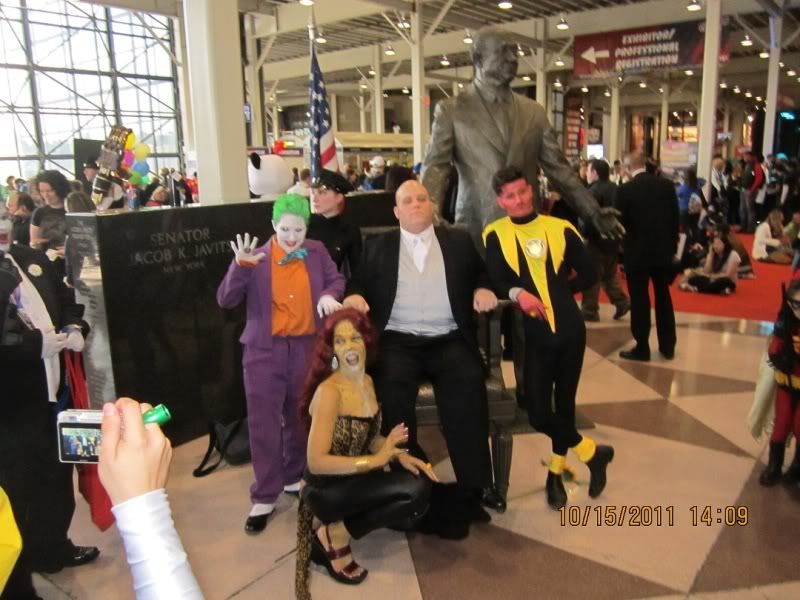 Villians!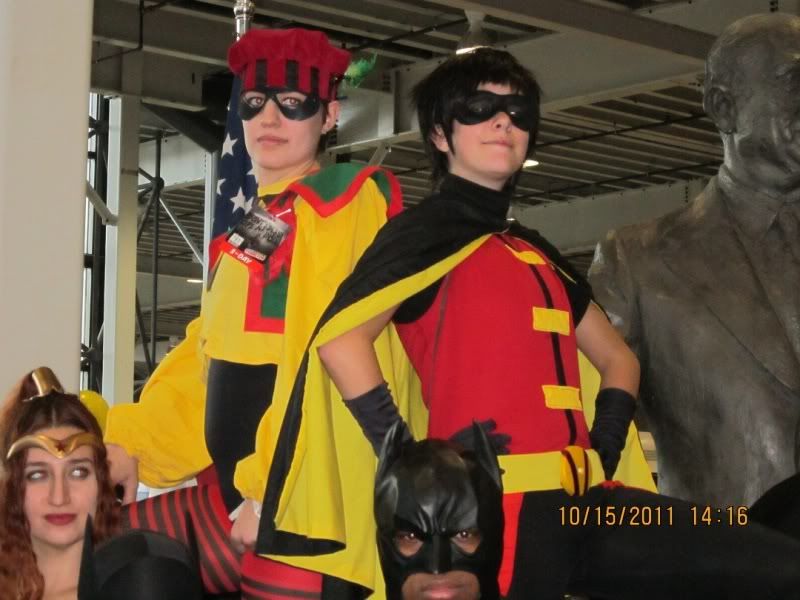 Squire and Day. <3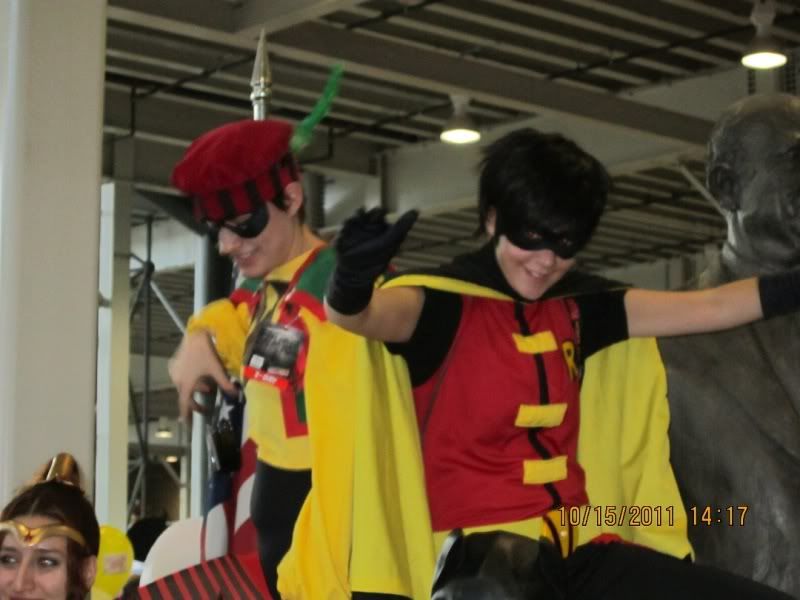 They are having fun. :D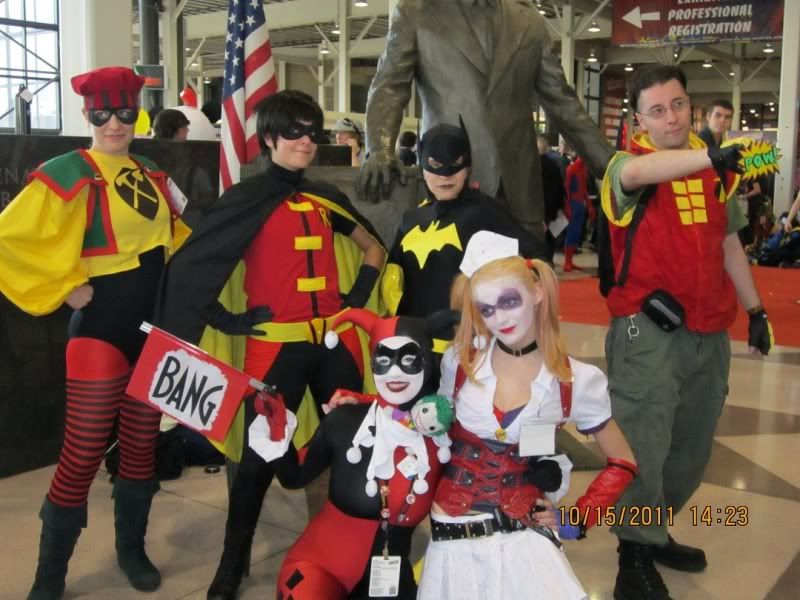 More group shots.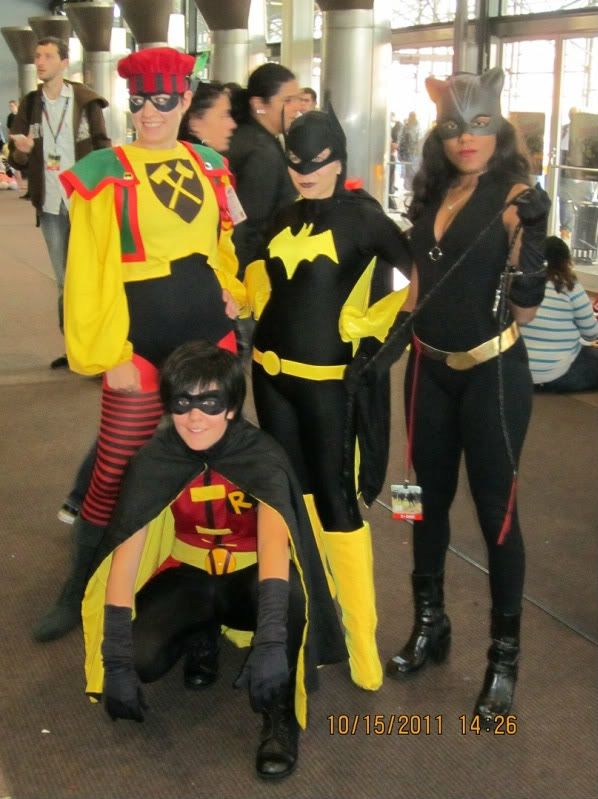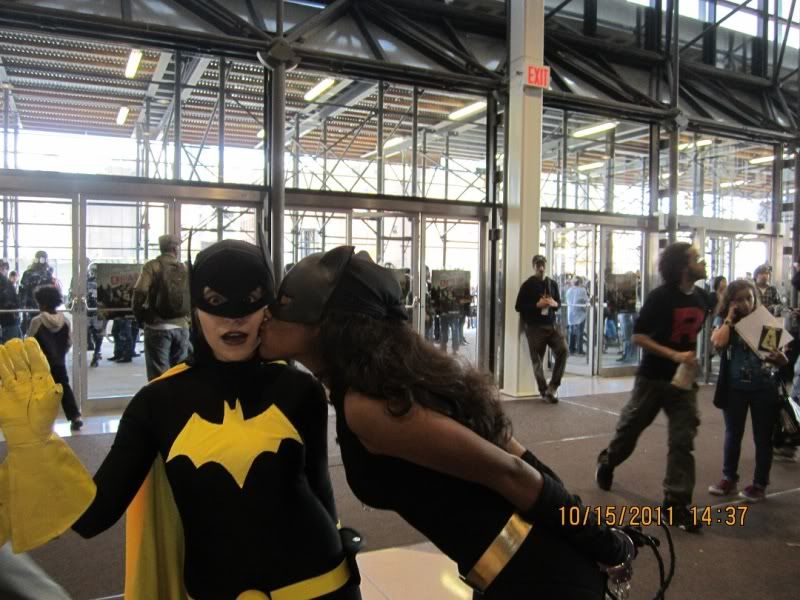 J surprises me! If you're curious THIS is why I have a lipstick kiss on my face for the rest of these pics. I didn't even realize it was there until Will told me... He's like 'Who's THAT from' and I was like 'Who here is wearing red lipstick?'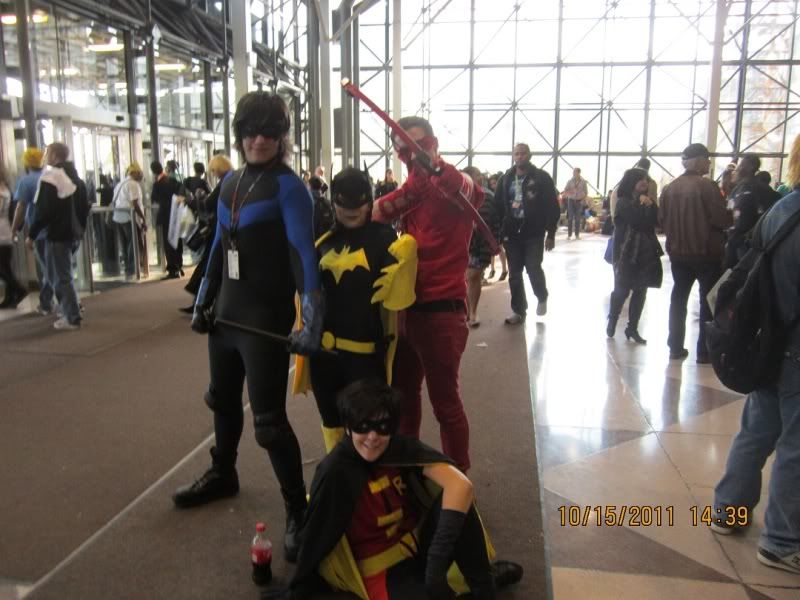 NIGHTWING AND RED ARROW! I fangirled and Nightwing hit on me. <33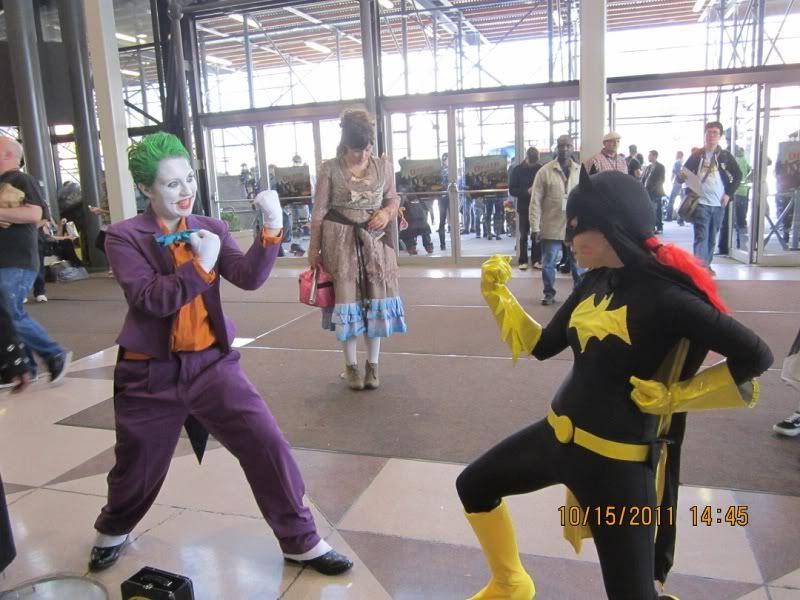 Don't worry, I can take this bitch.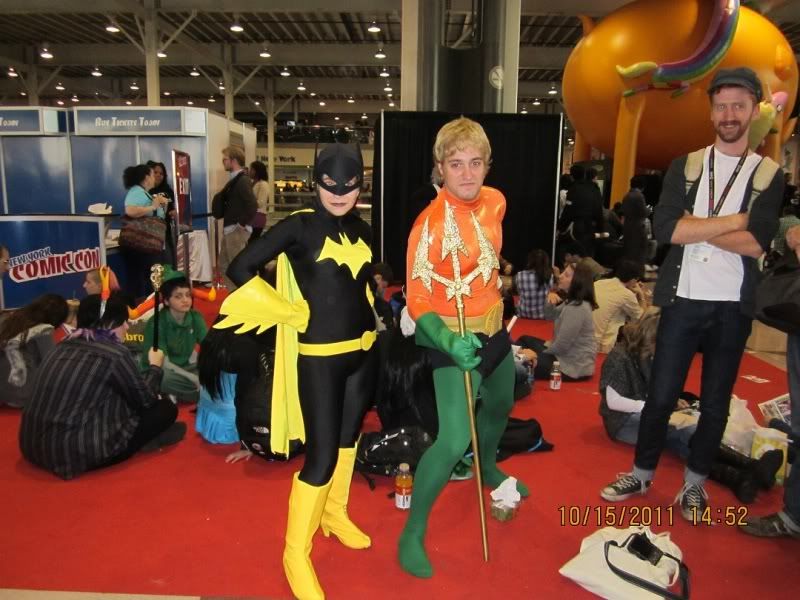 I LOVE YOU AQUA MAN!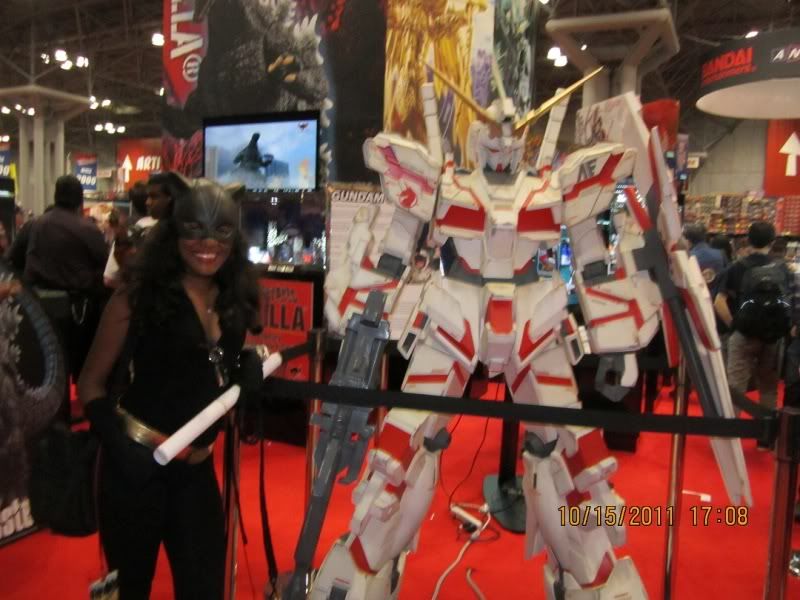 J with her true love: A Gundam. I suspect she is Gundam sometimes... There is no better way to end a photo series than J fangirling over Gundams in my opinion.





So that's it. I think
hel_cat69 has more. Bug her for them. I think she has shot of me pulling down the joker's pants. <3
Holy Shit NYCC was AWESOME! J and I met up with
Current Mood:

exhausted